Serving The Southcentral Pennsylvania Area
Personal Care includes services primarily centered on personal hygiene and maintaining healthy eating and appropriate grooming. Services include:
Bathing/showering assistance
Meal preparation and eating assistance
Assistance with exercise
Help with bathroom use
Skin care, nail care, shaving
Assistance with walking/mobility
Clothing selection and dressing
Grooming assistance
In addition to these services, Personal Care clients can also receive any services offered under Companion Care.
Bathing, Dressing and Grooming
Our dedicated caregivers take pride in helping their clients look and feel their best. We can assist with washing and combing hair, as well as other grooming essentials. Our senior care will help your loved one to enhance their mental and physical well-being by making them feel great about their overall appearance. Bathing does so much more than keep us clean, it refreshes the soul and provides us with a deep relaxation. After all, when you look good, you feel even better!
A proper diet is essential for healthy living. If your loved one has lost the ability to feed themselves, it can be difficult for them to accept their loss of independence. At Christian Companion Senior Care, we recognize this delicate circumstance and work hard to create a mealtime that is also an enjoyable occasion. With our in-home living assistance program, we ensure our clients are receiving a well-balanced meal in order to control or prevent a variety of medical conditions, as well as provide the necessary nutrients for active living.
It is important to take any prescribed medications on time and in proper doses. But for many seniors, this can be a confusing or overwhelming task to handle on their own. Christian Companion Senior Care can help!
Our home care service includes reminding your loved one to take their medication as prescribed by their doctor. The caregiver can also document when medications are taken and maintain a chart for them to ensure optimal health.
Incontinence Care and Toileting
Our compassionate caregivers assist seniors with the activities of daily life. With our toileting assistance, your loved one will be able to maintain their dignity and self-esteem, while feeling less embarrassed about their loss of independence. Our discreet elder care is essential for those you love!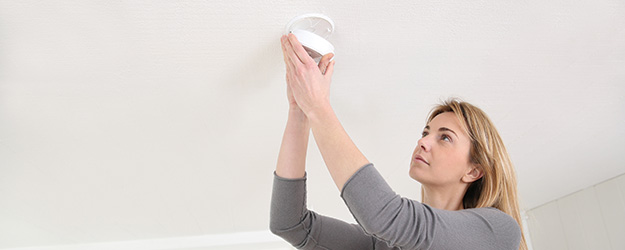 Personal Home Safety Assistance
Do you worry about the safety of an elderly family member? For the people living in the Carlisle area, we can give you peace of mind! Our caregivers can provide seniors with a personal home evaluation that will ensure their home is safe and we continuously update the evaluation should additional needs arise. We provide home care services that can save lives!